Pubblichiamo lo stato di avanzamento del lavoro
sulle procedure di esportazione e condivisione di
coordinate di punti.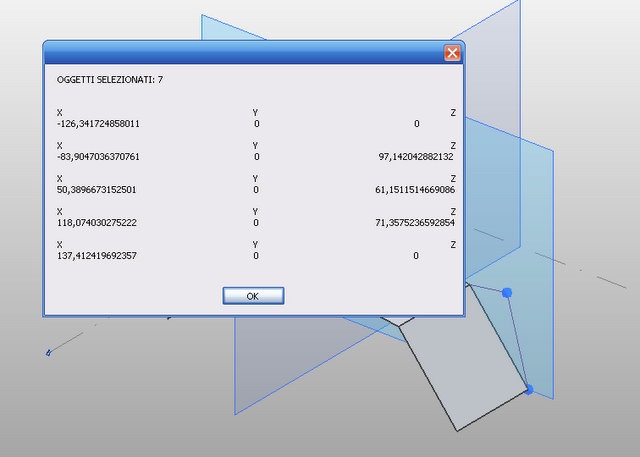 Un semplice script agisce su una selezione di elementi
di riferimento, ne estrae i punti, e poi ne mette a
di disposizione le coordinate XYZ, per ora in un Alert.
A Simple script exporting XYZ coordinates
of selected reference points (2010 conceptual mass)
click on "leggi tutto" to get the code.



script by Stefano Guarnieri, TPP